Tuesday, 20 April 2021, 12:00pm - 12:45pm
Meet the Heads of Schools of GEMS Education Qatar Schools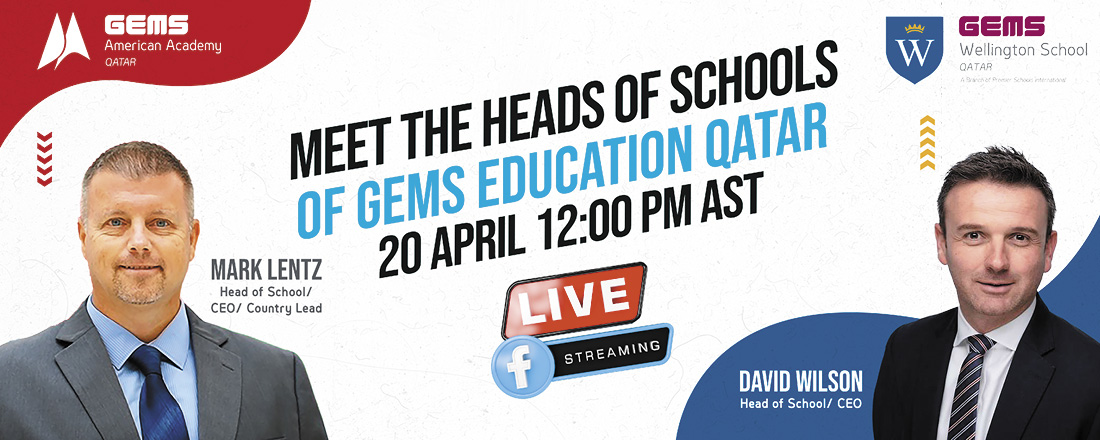 You are cordially invited to attend our upcoming livestream and e-meet the GEMS Education Qatar Heads of Schools, Mr. Mark Lentz (GEMS American Academy) and Mr. David Wilson (GEMS Wellington School).
In both of our school communities, we place special emphasis on building the parent-teacher-student relationship, creating safe learning environments and giving special consideration for the character development of our students. During this livestream, you will get the opportunity to e-meet our Head of Schools to learn more about their professional background, educational philosophies, school goals and how they view the future of education.
If you don't have Facebook, we will also livestream on YouTube, so click here to watch, like and subscribe to our YouTube page. Thank you, in advance, for registering for this event and feel free to share to your family and friends
Places are limited. Register your attendance by completing the form below.